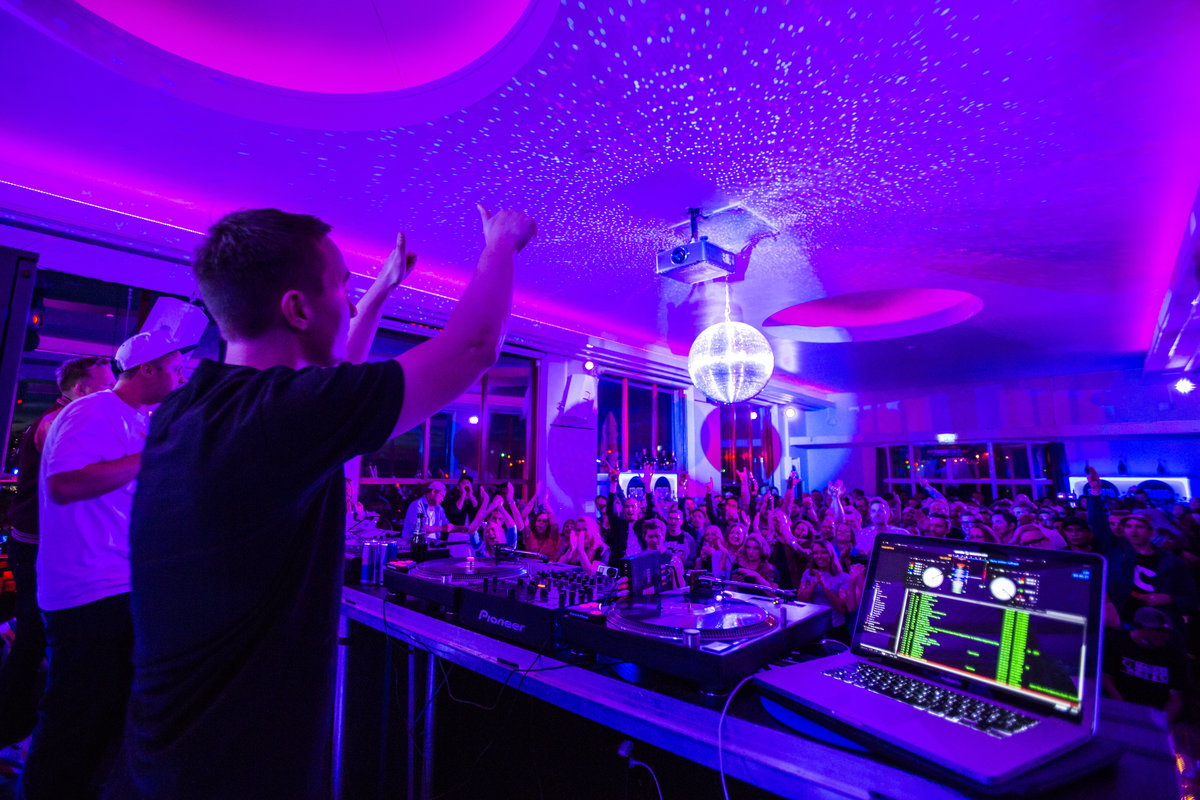 BIO
DEEJAY FROM MANY COUNTRIES
DJ / Produsent / Remixer
Gjennom to NM-titler og snart 10 års erfaring har FMC bevist at han er blant toppen av festmakerne i landet.
Sebastian Emes også kjent som DJ FMC fra Oslo er et kjent ansikt i musikkmiljøet i Norge. Han har en sterk lidenskap for musikk, og har vunnet Red Bulls NM for DJs to ganger. Med gode tekniske ferdigheter og energisk tilværelse på scenen, skapes det en ekte og eklektisk atmosfære. Musikken han spiller strekker seg fra hiphop til house, og kan til tider oppleves i en naturlig mashup mellom sjangere.
Har en lang liste med spillejobber bak seg. I Norge har han spilt på blant annet Hovefestivalen, Veko, Øya Natt og Slottsfjell & Skral festival. Etterspørselen har videre ført til jobb i utlandet de siste årene. Blant annet til New York og radioprogrammet "The Rub" , som er kuratert av Brooklyn Radio med selveste DJ Ayres, Cosmo Baker & DJ Eleven. Han har også spilt på klubber i Melbourne Australia, vært på turne med Red Bull i Sør-Amerika og spilt på klubber og festivaler i Europa. Han vært fast DJ for TV-programmet Stjernekamp på NRK siden 2015, og er fast turné DJ for rapper Son of Light. Han har også turnert med blant annet Karpe Diem & Cezinando.
Selv produserer han melodiøs housemusikk som har høstet god kritikk. Deriblant låten «Keep On», med over 300.000 streams på Spotify. Han har også gjort remixer for Sandra Kolstad, Son of Light, Numa Edema, Aeronautics, deriblant som har fått rotasjon på NRK P3. I 2018 var han co- produsent på Ida Maria sin singel "Scandilove".
Han er aktuell og vært med på å sin siste singel "Body Over Mine" som har fått støtte hos blogger som Dancing Astronaut & discobelle.
DJ / Producer / Remixer
Sebastian Emes, also known as DJ FMC (From Many Countries) is danish born, half russian ,half english and lives in Oslo, Norway.
He is the 2 x Norwegian Red Bull Music 3style Champion and has represented Norway in the International Finals in Vancouver, Canada 2011 and in 2014 Baku, Azerbajdjan. The competition is described as follows:
"Red Bull Thre3style pits the world's best DJs in a competition that values technicalskill as much as the ability to thrill a dancefloor. Competitors are judged on the dualplatforms of technical ability and crowd reaction, and are given just 15 minutes each to prove that they're the best in the room. Judges work to a strict criteria that also marks DJs on their originality in song choices, confidence performing and mixing powers."
The 3style wins have brought him gigs around the world from Europe to America, South America, Asia and Australia. In a scene where almost anyone with some software can call themselves a dj, it`s here FMC ́s unique live mashups, technical skills and energetic stage presence sets him apart from others. With his extensive knowledge in music he always manages to give the room the right vibe, being a club night or corporate event.
Keeping busy with more than 200 gigs a year in Norway & Europe, he is also touring the country as tour-dj for Norwegian rap legend "Son of light" with his Norwegian Grammy nominated album "War of the Words". He has done radiomixes for the "Brooklyn NYC Rub Radio" hosted by non other than DJ Ayres & DJ Eleven, Norways number 1 station "NRK P3" and podcasts for "DJcity.com". He is also endorsed by Pioneer DJ Norway.
His has his own label night "Late Call" currently residency at "Kulturhuset" in Oslo. His music productions are in the UK dance genre and his latest singel "Keep On" was quickly picked by Sony Norway and has reached more than 300.000 streams on Spotify. He has just released his new club single "Show Me" feat vocalist Anne-Lisa Kumoji, out on Breeze Records.